12 PRACTICAL ways to renovate on a budget for Builders
You are not a professional builder? How to inexpensively renovate an apartment? I have prepared 14 practical and proven ways to reduce renovation costs. Check how not to spend a fortune on renovation services and building materials.
You can always outsource renovation to professional builders. A long time ago, an article appeared on the blog in which I suggested how to save on renovation costs. I went back to him to update the quoted labor prices, but… I figured that would be too little. First of all, that entry was quite general, I was largely based on overheard information, and for some time I have been richer on my own experiences. That is why I am starting this topic again. I have prepared a list of 14 PRACTICAL ways to reduce the cost of renovation of an apartment - they are taken from real life, and therefore the most reliable. If you are planning a renovation in the near future, this post will be very useful to you.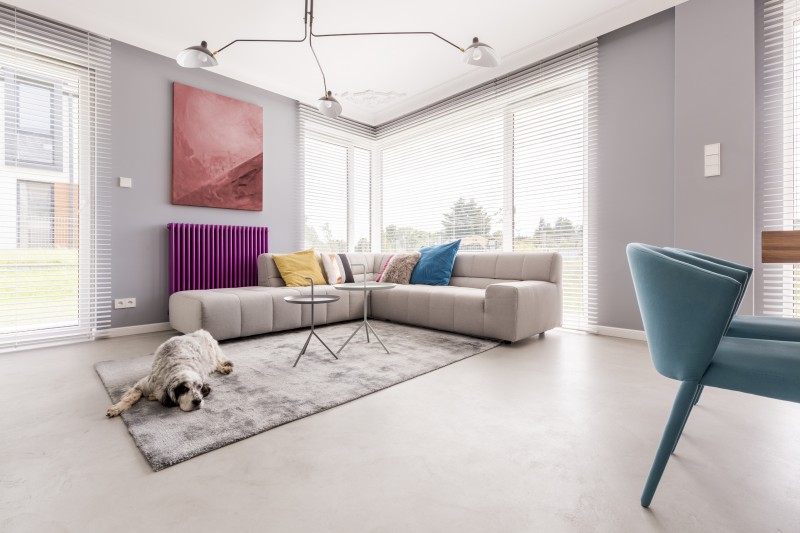 1. Estimate the cost of the renovation and ... double it.
I'll start with a big one. You can find a lot of calculators on the web that allow you to calculate the cost of renovation. However, live shows that the original estimates have nothing to do with the final cost. Therefore, it is wise to immediately assume that the final amount will be much higher and adjust the scope of the renovation. In this way, you can avoid the very dangerous situation of budget slipping out of control, which encourages borrowing and violation of the emergency fund.
2. Do not buy (all) materials in DIY stores.
There is a widespread belief that it is the cheapest in DIY stores, which is not always true. My experience shows that in supermarkets it is not profitable to buy small elements, e.g. hydraulic or electric. It is the same with foils, painter's tapes and fasteners, and often also with adhesives, plaster or spouts. It is better to look for such materials at a local construction wholesaler - it will be cheaper, and you can count on inexpensive transport.
3. Find a more expensive, but proven team.
I know that the high price of workmanship is not yet a guarantee of excellent quality. However, I also know that if someone is doing very low on a budget, the level of his skills and experience probably does not allow him to demand higher rates. If you have a team of Builders recommended by good friends, decide on it even despite the slightly higher price of the service. Let's remember about incalculable costs, i.e. time, nerves and satisfaction with the effect. Check how professional builders paint the rooms.
4. If you don't know how? Don't do it! Ask professional Builders!
In each of these types of statements there is a tip to do as much work as possible yourself. I will go against the tide. In my experience, it is not worth doing something that you don't have the slightest idea about. Sure, YouTube is full of tutorial videos, but let's not forget that they are professional Builders.
Someone who has never had a roller in his hand before will not paint the walls in the living room perfectly. Probably it will work out some time, but what about wasted material? Exactly. Therefore, before you start the renovation yourself, carefully calculate the cost of the time you need to spend on it and realistically assess your own abilities / skills.
Read more: Check 20 idas to renovate room.
5. Look for smaller contractors / suppliers.
There are many companies on the British market that produce finishing materials in retail quantities. Here I will use an example from life. Architectural concrete is a very fashionable material. You can buy it at a DIY store or in finishing goods stores, but it will be ... expensive. Therefore, it is worth looking for a company in the area that produces architectural concrete slabs to size - cheaper and not worse in terms of quality.
6. Make friends with the seller at the local everything from soup to nuts store.
You'd be surprised how well-equipped such shops can be. They are considered to be too expensive, which is not always confirmed by the facts. In small, local stores, e.g. metal stores, it is worth buying all the small materials needed for renovation, such as screws, nails, dowels, but also foils, paint tapes or even construction chemicals.
If you plan a major renovation, I recommend going to such a store, presenting your needs to the seller and asking about the possibility of obtaining a discount - you should be successful!
7. Use cheaper materials where more expensive ones are not necessary.
In general, I do not recommend excessive savings on building and finishing materials. However, it is not always necessary to choose only the top-shelf products. Paints are an example here. I will use concrete details. Farrow&Ball paint is one of the most expensive on the market. In return, the manufacturer promises great covering properties, very high resistance to stains and scrubbing. Nice, but do we really need it in a less frequented room, e.g. a guest room?
To save money, you can use more expensive paint where it is justified - e.g. in the children's room, living room and kitchen. On the other hand, for a bedroom, office or guest room, you can easily choose a cheaper paint - the differences can reach 20 pounds on a 2.5-liter container!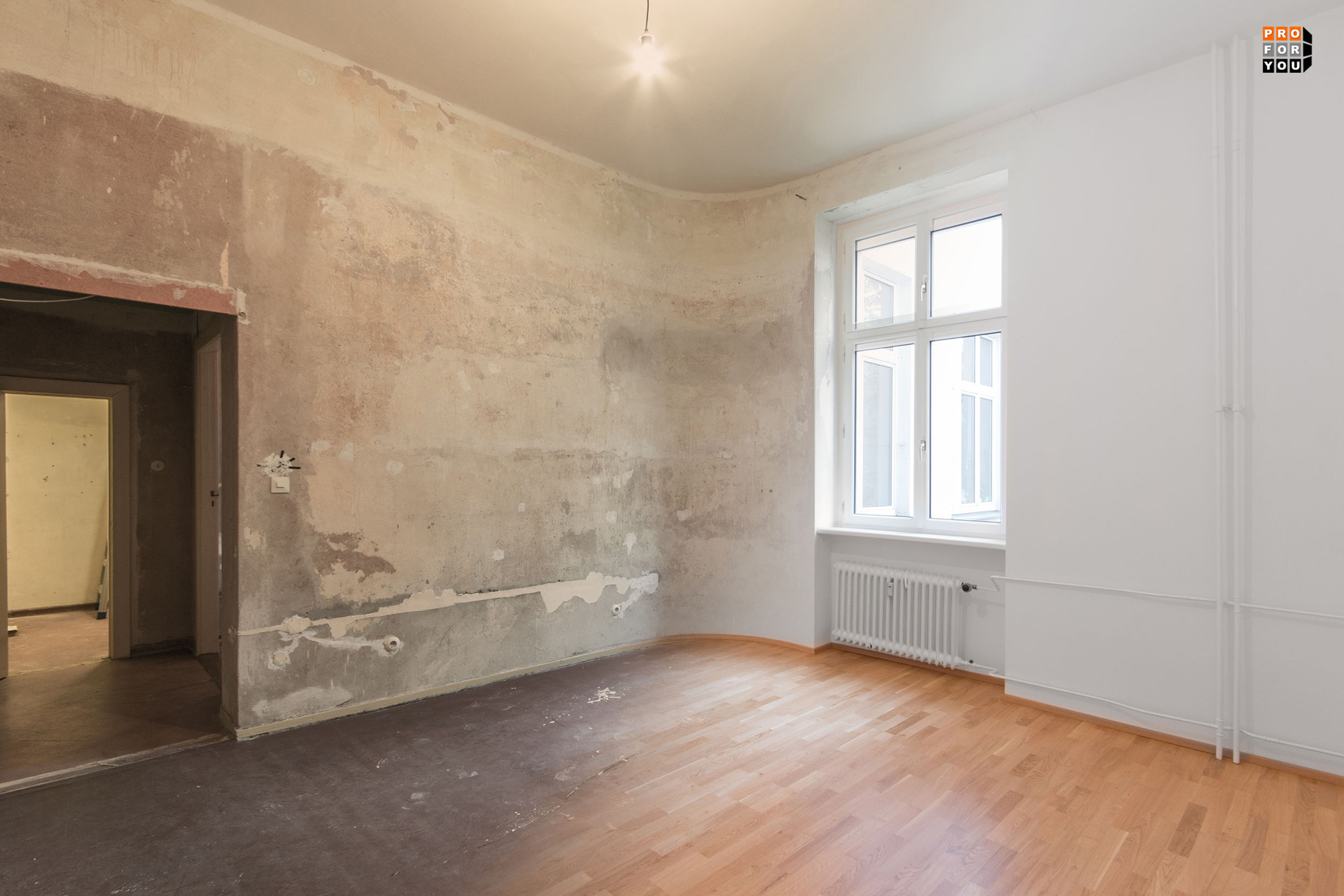 8. Prepare the apartment for renovation yourself.
You can really save a lot on this. When preparing the valuation, specialists always take into account the costs of preparatory work, i.e., for example, laying foil, so-called strapping (securing frames or stairs with painter's tape), disassembling toilets or lighting points. You can do it all yourself, ensuring that these elements will not be damaged by inattentive professionals.
9. Check if your commune does not collect debris for free.
Many Polish local governments offer their residents the option of collecting rubble and other remnants of renovation for free. There are only two hooks. First, you can only use it once a year. Second: we have to "pack" into one bag, the so-called big bag (holds about one ton of rubble). If you anticipate that there will be more of these waste, order two or three big bags (the cost of one including shipment is about GBP X ). Ordering a 4 m3 debris container is an expense of about GBP X. So there is a lot of room to look for savings here.
10. Remove unnecessary electrical points.
I remember decorating my flat. Then I fell into a classic trap and did not miss the electrical points, especially the sockets. Today I can see that it could be easy to have half as many of them. More and more devices do not require a permanent connection to electricity, and after all, each socket is a cost of labor + fittings.
During the renovation, you can give up a few or a dozen points. Assuming that there will be 10 of them, taking into account that the price of a single luminaire is at least GBP 10, you will be able to save GBP 100 on the same procedure.
11. Limit the amount of ceramic tiles, glaze and terracotta.
Tiles and all ceramic cladding are very practical, they look impressive, they are easy to keep clean, but unfortunately they increase the cost of renovation. Not only are they quite expensive in themselves, they also require the use of glue. On top of that, there are higher labor costs. For example: for laying a square meter of panels you have to pay from 10 to 19 GBP (and it can be cheaper by ordering the installation in the store where we buy the panels), while the tiler will charge a minimum of 30 GBP per square meter (floor tiles). There is a difference, right?
Therefore, I encourage you to limit the amount of ceramics in the apartment in favor of, for example, vinyl panels, which are perfect for the kitchen. They are resistant to moisture and mechanical damage, and they look equally impressive.
Summary for Builders in East Sussex
There is definitely an outlet in your area, for example with tiles or floor panels. The disadvantage of such places is a rather limited offer, there is also often a problem with collecting more material. However, if you are renovating a small apartment, you can successfully buy everything you need.Yes, they will not be the most fashionable patterns, but the possibility of buying, for example, tiles for 10 GBP per square meter, instead of 60 GBP, appeals to the imagination (and wallet).
Sure, it's fun to go to a finishing materials store, choose what best suits the project and order it with delivery to your door. However, you have to pay dearly for this pleasure, and it is not always necessary. Let me give you a simple example. A fireplace made of rustic brick does not need to be covered with ready-made, aged tiles. It is worth looking around to find, for example, a brick from demolition. It will take some work choosing the right bricks, but the effect - financial and aesthetic - will be really great.
Do you have any proven ways to reduce the cost of renovation of an apartment or house?
---