Painting and Decorating Eastbourne
We will come, measure and give you a quote
Free estimate and full insurance
Professional and comprehensive service
A local and trusted construction company
15 years on the market in Eastbourne
We will contact you personally!
ProForYou Eastbourne Painting & Decorating
There are many great ways to maximise the potential of your flat or house. Painting&Decorating with ProForYou Eastbourne helps you with transforming your property into a well-balanced and positive living space. ProForYou Eastbourne makes sure that each home is the reflection of its occupants. This can be only achieved by making sure that all the colours go well together, giving the whole space the feeling of sustainable freedom and energy. Painting&Decorating with ProForYou Eastbourne provides a whole range of visual effects by choosing fashionable solutions, accompanied by elegance and unique, innate understanding of design and colours.
If you need inspiration and advice about how to make colours work for your home, you do not have to look any further. Painting&Decorating with ProForYou Eastbourne will guide you to bring the perfect touch of sophistication into your interior space. Depending on the atmosphere you want to create, ProForYou Eastbourne will help you to expand the sense of space in your home by using suitable range of colours and create a subtle style statement.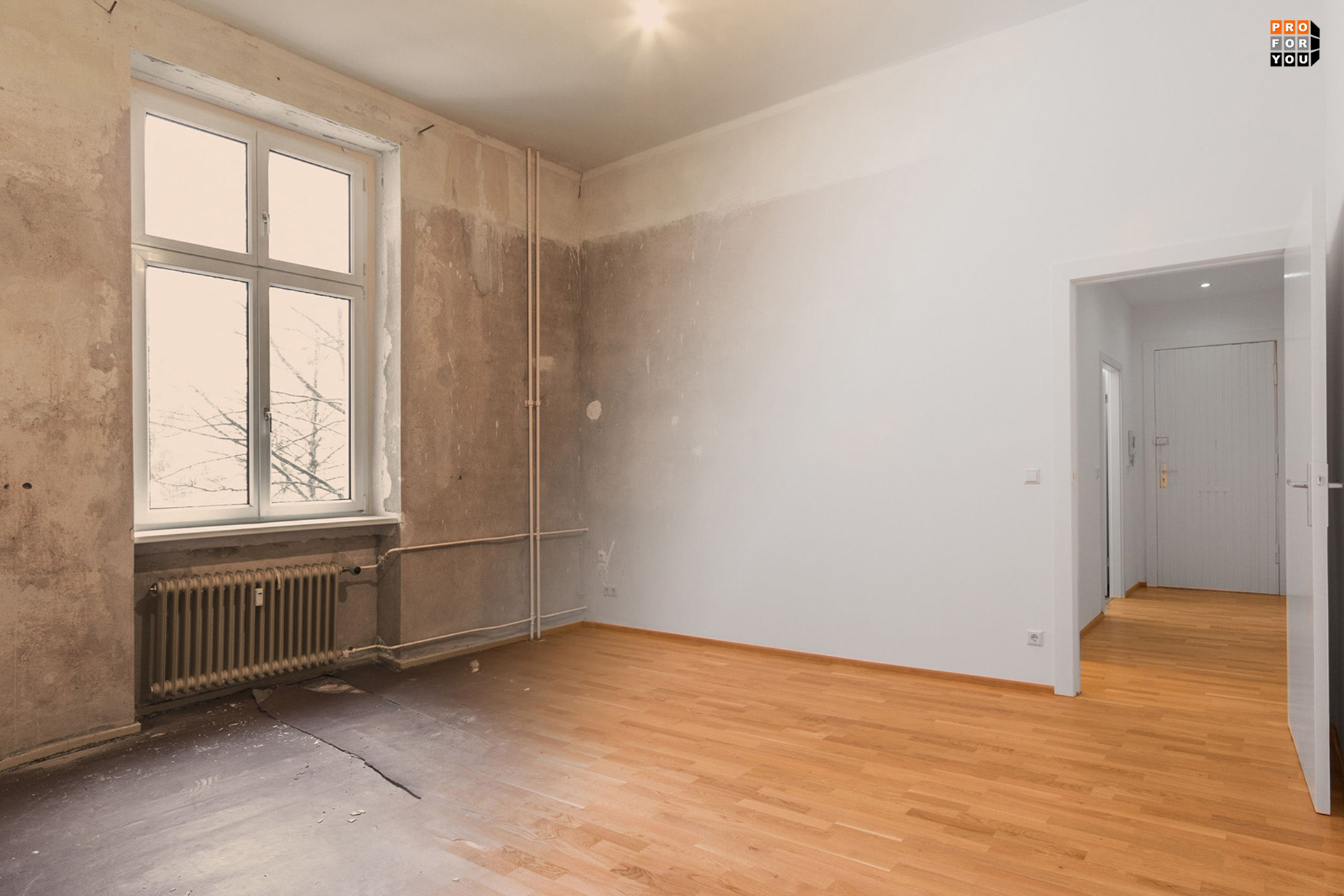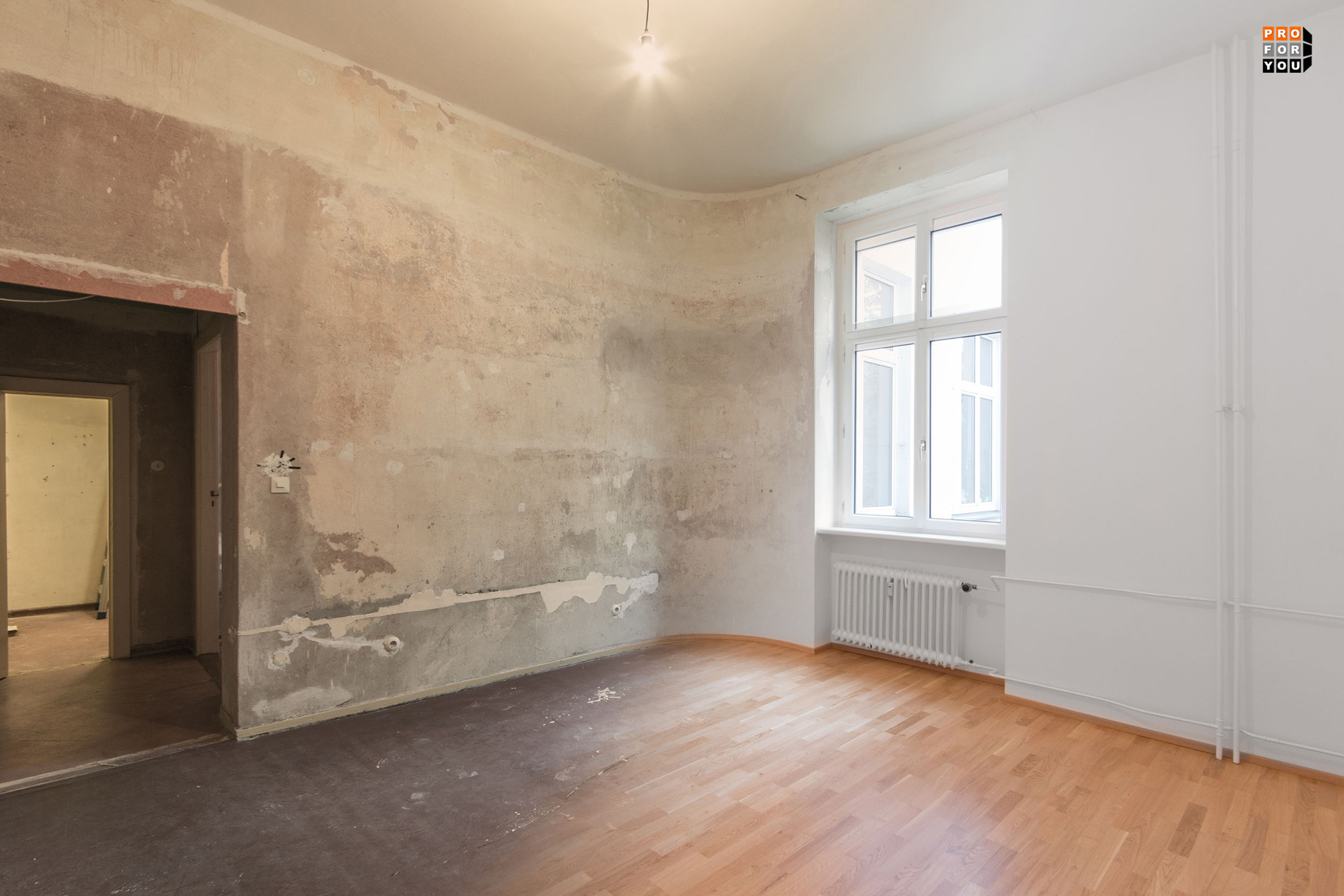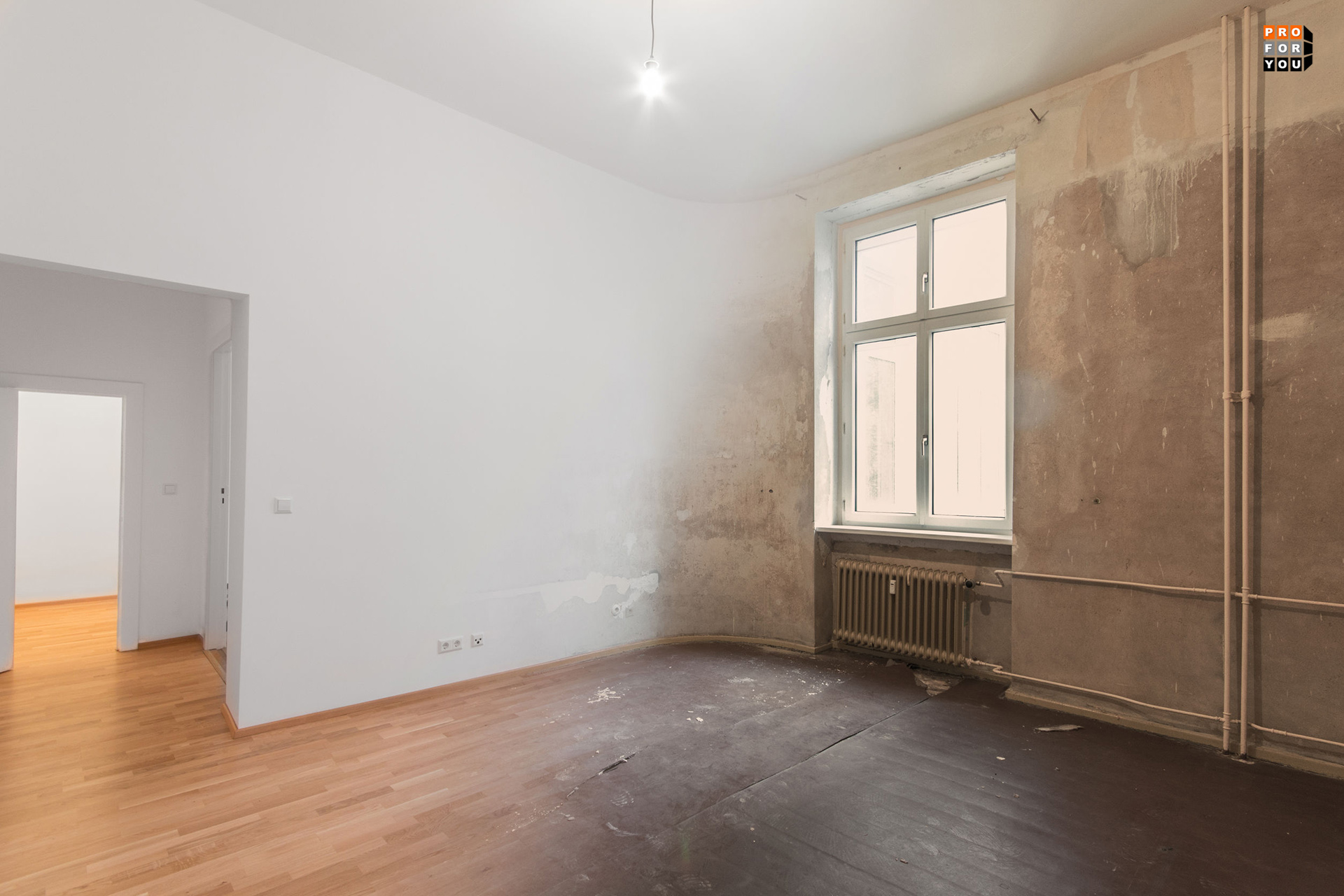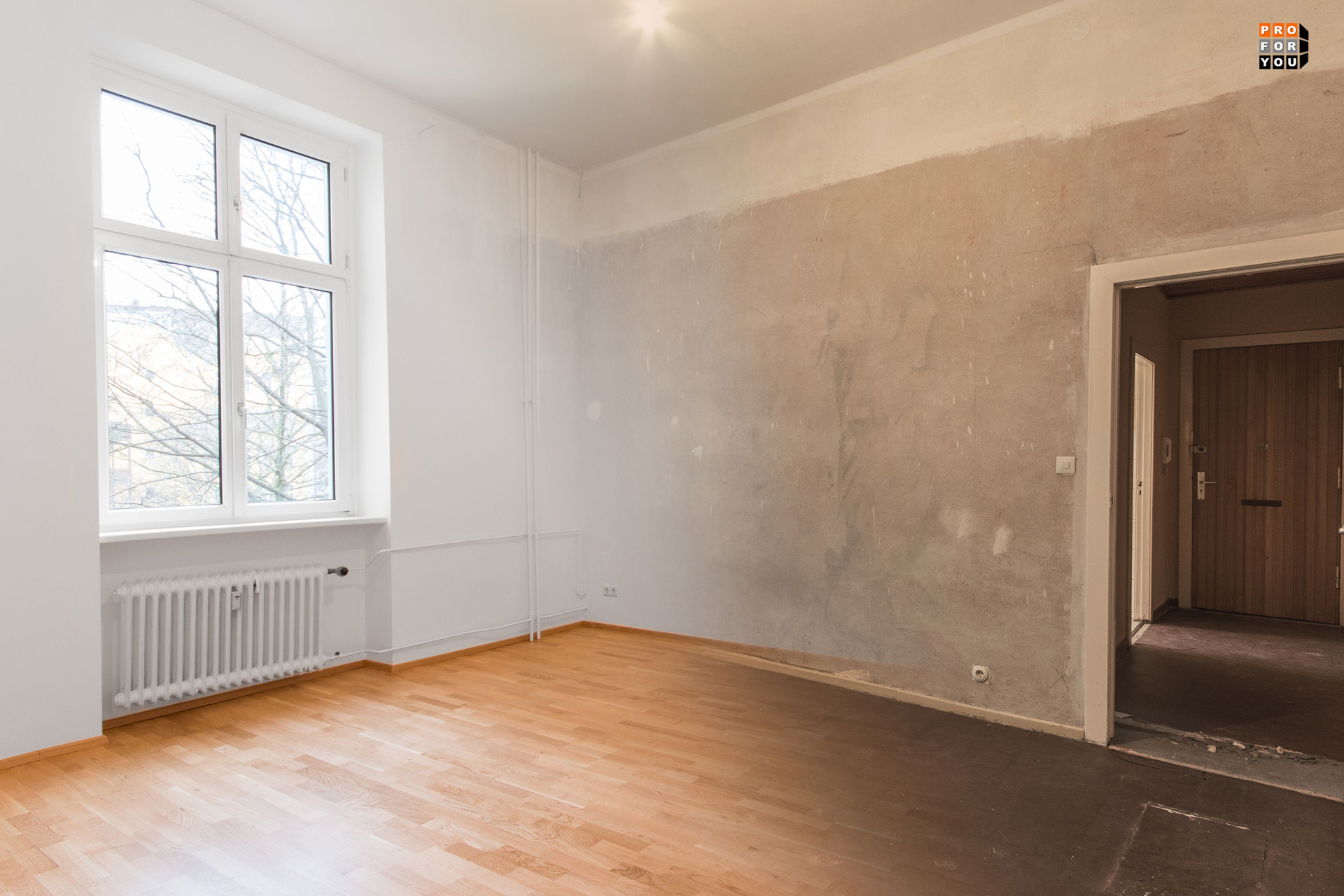 Painting and renovation
Works that are generally referred to as "painting" when they relate to interior renovation and finishing tasks are not limited to simple brush or roller application of one or another paint, but are most often more complex and complicated. Filling voids or priming the substrate are the most obvious tasks that must be performed before the actual painting process. Often, however, the final finishing of an interior with paints or wallpapers must be preceded by many other specialized works, such as erection of a partition wall, installation of a suspended ceiling, plastering, laying tiles, etc. You can imagine how much trouble it would be to involve several different companies or builders to make such individual tasks. When we anticipate more complex works related to the beautification of our rooms, it is worth employing a multi-specialist renovation team that can perform a comprehensive renovation of the apartment. Such teams of builders can be rented out in our construction company, operating in the area of ??Eastbourne and its neighborhood.
Painting is not only about applying paint to walls and interior finishes
The first thing that comes to mind when we hear about painting rooms, we only see walls and ceilings. Indeed, these surfaces are most often subjected to this treatment during renovation, and painting is the final beautifying interior finish. However, in our apartments, premises or offices, you also often need to paint:
wooden doors or windows
central heating radiators
water and sewage pipes
floors made of wooden boards or parquet mosaic.
paneling
panels
Works such as waxing, oiling and impregnating wood (e.g. floor), as well as wallpapering should be included in painting work.
However, we cannot limit ourselves to tasks involving only interior finishing. After all, our houses also include their farmyards, and there we often have to paint:
building facades
steel or wooden gates
fencing of wood, mesh or metal panels or bars
utility or workshop rooms
railings
As can be seen from the above calculation, the scope of painting works that construction finishing companies can deal with is very wide. But it doesn't stop there. As mentioned above, any professional renovation company dealing in painting can also carry out all other tasks related to modernization and interior decoration. To the works that we have mentioned earlier, you can also add the reconstruction of electrical and plumbing installations, installation of bathroom appliances and accessories and many others, and this is already renovation on a larger scale.
Any room can be painted
ProForYou, offering its services to the residents of Eastbourne and the surrounding area, will paint any room, regardless of its nature and purpose. We do not set any restrictions here. With our professional builders, high knowledge and qualified staff, we will renew:
Kitchens
The bedrooms
Salons
Bathrooms
Children's rooms
Cabinets
Offices
Magazines
Restaurants
Shops
Public utility rooms and buildings
Garages
Staircases
and any other premises.
Our builders always use materials that are best suited for a specific room and have appropriate approvals.
Painting methods and their characteristics
When discussing painting techniques, we will limit ourselves to a more detailed description of the three most important ways that can be applied in practice in painting everything that we can subject to the term "finishing and beautifying buildings, their rooms and interiors and their arounds". In fact, the scope of work defined in this way is extremely extensive, but in the area of painting, these three methods, which we will describe, are sufficient to cope with it.
Here are the most important functional painting techniques that builders use:
Brush
Brushes have been a basic painting tool since a long time, both for artists and builders. In DIY stores, you can buy them in all shapes and sizes: from round to flat and rectangular, and from the thinnest to the widest, called bench. They also differ in the softness and length of the bristles. Brushes, despite their simple structure, are easy to use tools, and several types of different shapes will allow us to paint everything, even the smallest nook. However, you should be aware that brushing is the most time-consuming method, and its additional disadvantage is that it leaves traces on the walls after the brush has passed through. This technique works best for:
Priming
Painting the woodwork
Painting patterns using painting templates
Painting hard-to-reach places and corners
Painting near lamps, wall lamps, electric sockets, switches, etc.
Roller
Rollers, like brushes, come in many different sizes and material types and are just as easy to handle. It is a simple tool consisting of a handle and a roller insert. These, in turn, may have various diameters and lengths and are made of various materials having different bristle lengths. The main advantages of roller painting are:
High efficiency and speed of applying paint
Uniform coverage of the surface without visible streaks
Possibility to paint ceilings without a ladder, using a telescopic stick on which the tool is mounted.
Spraying device
This technique is the most expensive when it comes to equipment, because it requires special spraying devices, the basic element of which is a relatively expensive compressor. Therefore, this method is usually used by professional painters and experienced builders. The working parts of the painting equipment are various heads and nozzles. While these devices require a certain amount of skill from their operators, spray painting is the most efficient method. Here are its most important advantages:
Very fast application of paint
Save paint
Achieving a smooth, even surface
Easy to paint elements with highly complex shapes with numerous nooks and crannies.
Our offer
The ProForYou company is a general construction company that conducts comprehensive renovation of flats, so we can be entrusted with painting rooms, their reconstruction, new plumbing or electrical installations, as well as a major renovation of the bathroom. The area of our activity is Eastbourne and its surroundings. We paint various surfaces, including the ones we mentioned earlier, with various methods selected according to a specific order. We also carry out all other works that involve comprehensive renovation of apartments.
Builders Eastbourne
ProForYou's team of builders in Eastbourne have all the local contacts to help keep expenses down and adhere to the budget set. We are also used to dealing with Council planning requirements so we will ensure that all necessary permits and building inspections are taken care of for you.