Roof cleaning
We will come, measure and give you a quote
Free estimate and full insurance
Professional and comprehensive service
A local and trusted construction company
15 years on the market in Eastbourne
We will contact you personally!
Our many years of experience on the market of the Eastbourne, East Sussex allows us to provide services in a professional manner while maintaining all safety requirements. We have the option of qualifications and medical examinations required for work at height. We provide a free quote and professional advice.
OUR SERVICES IN EASTBOURNE, EAST SUSSEX:
roof cleaning
moss removal
patio cleaning
terrace cleaning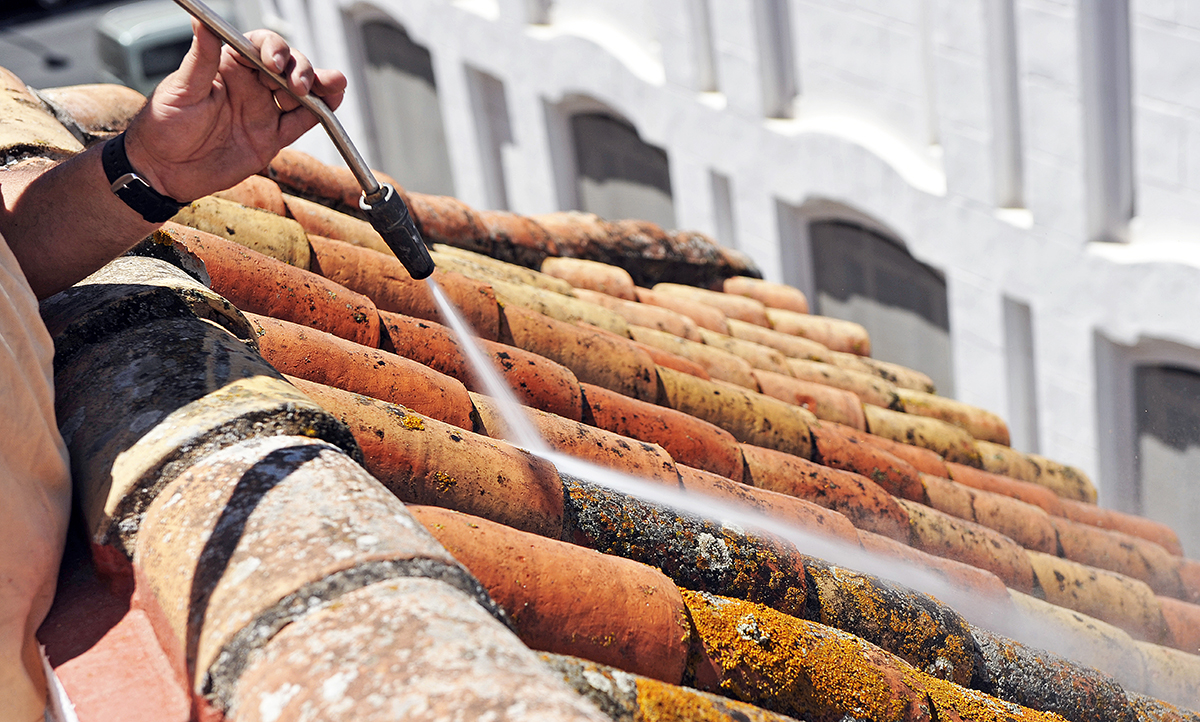 ROOF CLEANING EAST SUSSEX
The surface is cleaned directly from the roof using mountaineering techniques, a roof ladder, high-pressure washers and working tools. In a special case, a basket lift is used to make the connection. Roof cleaning is performed at an age above +6 C, no difference in rain. The execution time depends on the size, availability and contamination of the surface. Best Moss removal roof cleaning, terrance cleaning - professional Builders East Sussex.
WASHING THE ROOF
Moss removal roof cleaning and washing: The first stage of the service is the cleaning of gutters and protective measures for clogging the downspouts. After these activities, we proceed to apply the chemical agent to the tiles. For combating fungi, mosses and lichens, the following are used: biodegradable chemical agents showing fungicidal activity in accordance with the PN-EN 13697: 2002 and 1650: 2002 standards.
At the maximum stage, we select the appropriate pressure and proceed to enter the standard. After roof cleaning and rinsing the roof, the gutters and cleaning roads are cleaned.
ROOF IMPREGNATION
After cleaning the roof tiles, we use impregnating agents to protect the surface against re-soiling, protecting it against: fungi, moss, lichen, soot and other atmospheric dirt. The impregnation strengthens the place, labor consumption and refreshes the tiles. The service is performed on a dry surface in dry conditions in a positive treatment. The agent is applied with a painting unit, which allows for quick and effective application.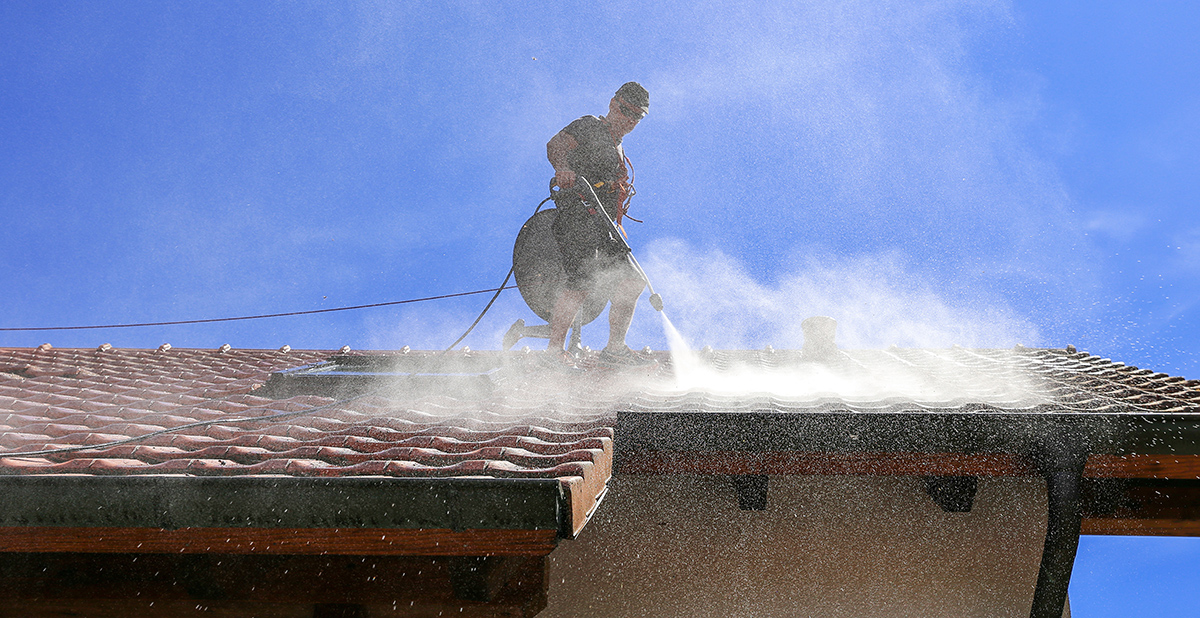 ROOF PAINTING
Painting the roof, after its previous washing and preparation, is employed manually or with the use of painting aggregates. The service is performed on an open and dry surface in dry conditions and in the fight against at least + 15ºC. Concrete tiles are painted with silicone paints available in three main colors (brown, graphite, red).
Moss removal roof cleaning - Why the roof should be cleaned:
The roof tile is loaded with damage - packing on the top of the tile leads to moisture entering the house and exposing us to high repair costs.
The visual appearance of the roof - to make the paid roof a showpiece of the house for a short period of time.