How to choose a good builder for refurbishment?
When we are planning to renovate an apartment or in a built house, only the interior has to be finished, we need to choose professionals. As it turns out, this is a real worry, because a good worker is at a premium today.
Choosing a good professional builder is not easy. It's easy to get lost in so many offers. However, before we start the search, we should think about what we will expect from the selected professional.
Finishing works require many hours of precise work. Of course, we can do them ourselves, if we have time and a knack for this type of work. However, it often happens that even if we start to finish the interior of the apartment ourselves, after some time we continue to order specialists. And then a problem arises because we are faced with the choice of a renovation company. A good night's sleep is spent by choosing the right company from among so many offers.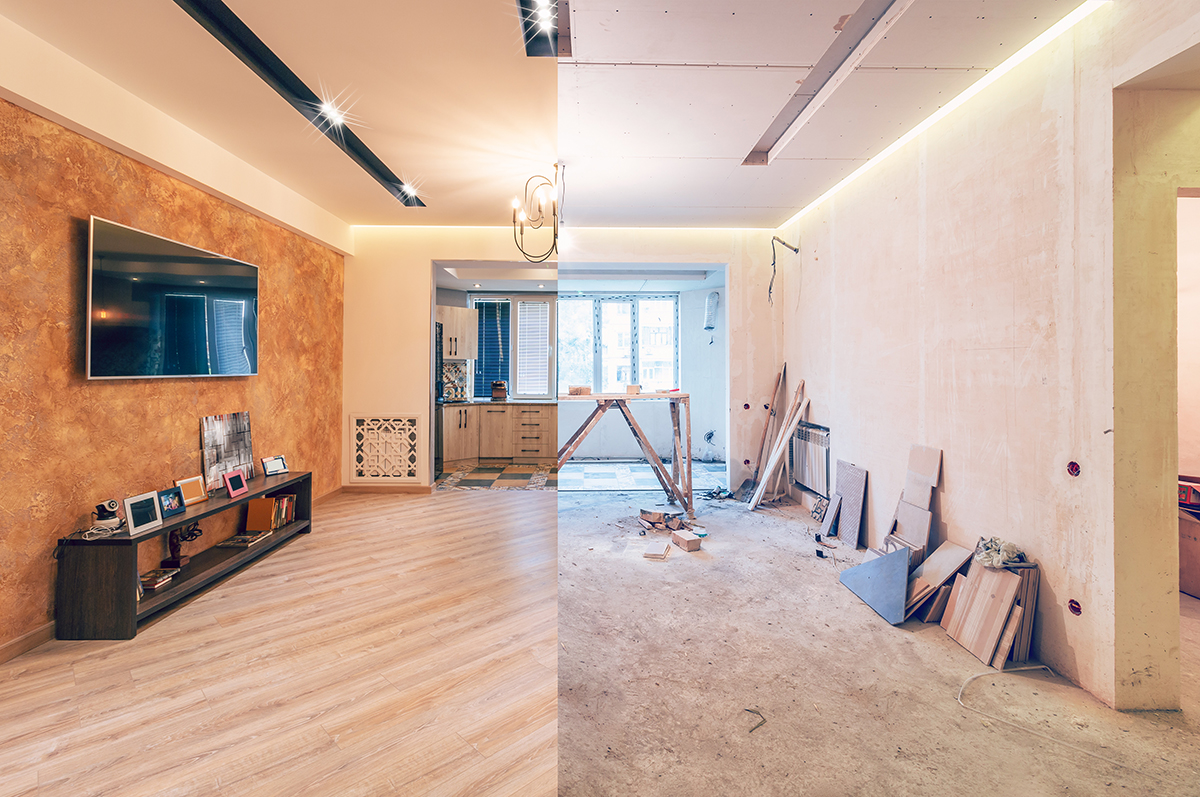 Where to look for a renovation and finishing team?
There are several ways to find real professional builders from the renovation industry. Any way can be successful, if we are careful in making decisions. So we can search for a good repair team on the Internet, although this method, unfortunately, can be unreliable. Often, positive comments using company services turn out to be just empty words. After all, anyone, even a business owner, can write a review online. We must be very careful and, above all, not make decisions hastily.
You can check the company's reliability on the linkedin portal.
When browsing offers, remember that business owners do not always provide true information. It should also be taken into account that workers called "professionals" in the network may turn out to be mere cheats. Therefore, be careful - always insured.
We also choose the company on the recommendation of family or friends. This way of searching is more practical and reliable than the previous one. It is obvious that close friends will not recommend us a company whose work is a buggy. But beware! This method can be unreliable, because what seems to be done very well to some people may turn out to be a botch in the eyes of others. We have the advantage that before choosing, we can visit friends and see for ourselves how a specialist did his job. This is the best way.
We can also choose a company from ads published in local media: press, radio or on television. This selection method can be very good. But as always, it is worth finding out about the selected renovation team as much as possible, and let's not hire anyone in the dark.


What to ask the owner of a renovation company during the first meeting?
When we finally reach a renovation company that meets our expectations initially and there is a meeting with its owner or representatives, in addition to price negotiations, first of all we should ask:
How long has the company been on the market? It is always safer to employ a reputable company with an established position on the market. Although then we have to reckon with a higher price most often.
What and where were the renovations carried out by the company? After answering this question, we will be able to tell if the company was employed to renovate apartments, offices or other rooms. In addition, it is worth seeing the selected implementation.
What is the scope of employees' skills, their specializations, practice? Have the company or its employees obtained any certificates? This will testify to the quality of the work done.
What is the education of builders and their qualifications?
Does the company have references? Opinions issued to the company are a very important element in its functioning. If there is any doubt with this question, let's not get into the contract.
Approximate price for the work. Often she decides whether we will employ a given company or not.
If the first stage of the conversation is successful, in the second stage ask about:
Purchase of materials. It often happens that a company provides many materials or offers assistance in choosing them
There are many pseudos on the market in the renovation industry who can do a bit, but eventually it turns out that the work is not done well enough. If we learn more about the company we would like to hire in advance, it may be beneficial for us.
A good builder - which one?
First of all, having appropriate education, and thus qualifications to practice. It is good if they are confirmed by a certificate or diploma of completion of courses or school. It is also important if he has an apprenticeship in his profession, thanks to which we will know that we do not employ a novice. A professional should be an open person with whom we can easily communicate, comment on him and expect him to propose solutions.
It happens that during renovation many things do not go according to previous assumptions. Then the specialist should report everything to the client. A good employee of a renovation and finishing company should have theoretical and practical knowledge, be familiar with the latest solutions in construction and not be afraid to use them. There is one last feature that a good professional should have - this feature is reliability. A solid worker will do his work as previously agreed, and above all, he will do it as if he were renovating his own apartment.
---