Bathrooms Refurbishment Eastbourne
We will come, measure and give you a quote
Free estimate and full insurance
Professional and comprehensive service
A local and trusted construction company
15 years on the market in Eastbourne
We will contact you personally!
ProForYou are the experts in the field of contemporary bathroom designs. Our projects are installation friendly and cover all modern solutions in both, flats and houses. It does not matter if it is just transforming an ordinary bathroom into a new Japanese style bathhouse or a complete refurbishment of a bathroom that no longer meets the required standards. There are no difficult or impossible projects to be accomplished for us. Our bathroom works are neatly executed and we always aim to make sure that any building work and disruptions have been reduced to the bare minimum.

Bathroom Renovations Easbtbourne
Our current research on statistical information as well as experience show that bathroom renovations are one of the most frequent renovation projects in Eastbourne. The reason for this is very simple and explicit. When preparing a house for sale, investing into a new bathroom significantly increases the value of a property. Renovation works are usually carried out on the basis of plans prepared by renowned interior designers - regardless of the purpose of the property. Such a solution allows for significant savings of funds, and in the event of changes, the prospects for a better return on investment have not been overlooked.
Our company has carried out an in depth analysis of the local property market and has come to the conclusion that in the field of bathrooms renovations the requirements of our Clients do not differ from the national trends.
Homeowners focus mainly on contemporary spa-style bathrooms, with natural lighting, open showers and comfortable bathtubs. The overall style of a modern bathroom should focus on a harmonious combination of traditional and contemporary features. The use of modern technology, such as digital showers with personal settings or intelligent toilets with heated seats has also been an important factor.
Moreover, a whole range of finishes - brown, nickel, aged copper, shiny stainless steel can be introduced, if requested by a client. Unless our customers present their own detailed concepts, we prepare the project in advance, making sure that the final outcome complies with personal and individual requests.
It is our passion that helps us design and execute any bathroom project to suit the taste of our customers. ProForYou will take you on a hustle free journey, where the final outcome is the modern, contemporary and functional design. Our exceptional attitude and superior service will make your dream bathroom a reality. Bathroom Refurbishment Eastbourne: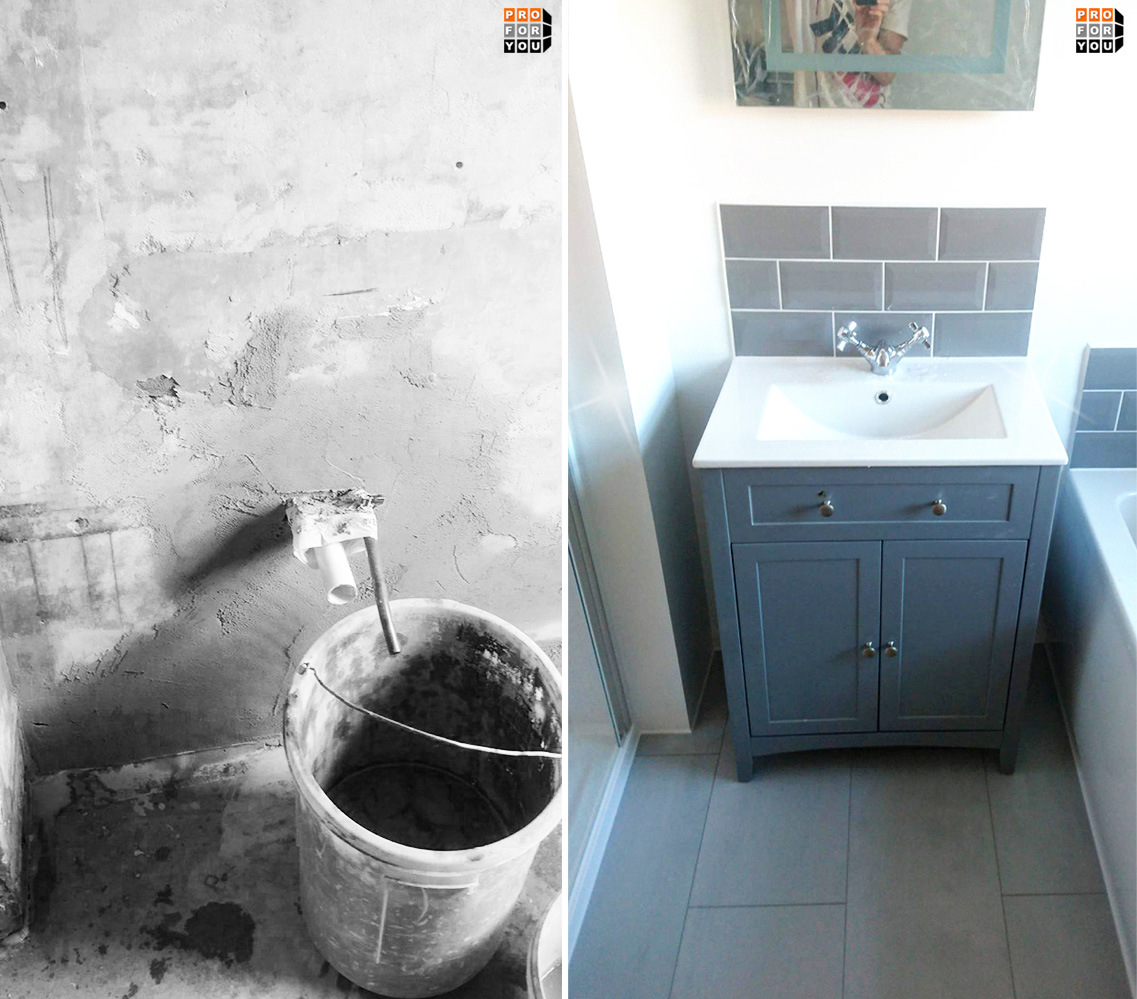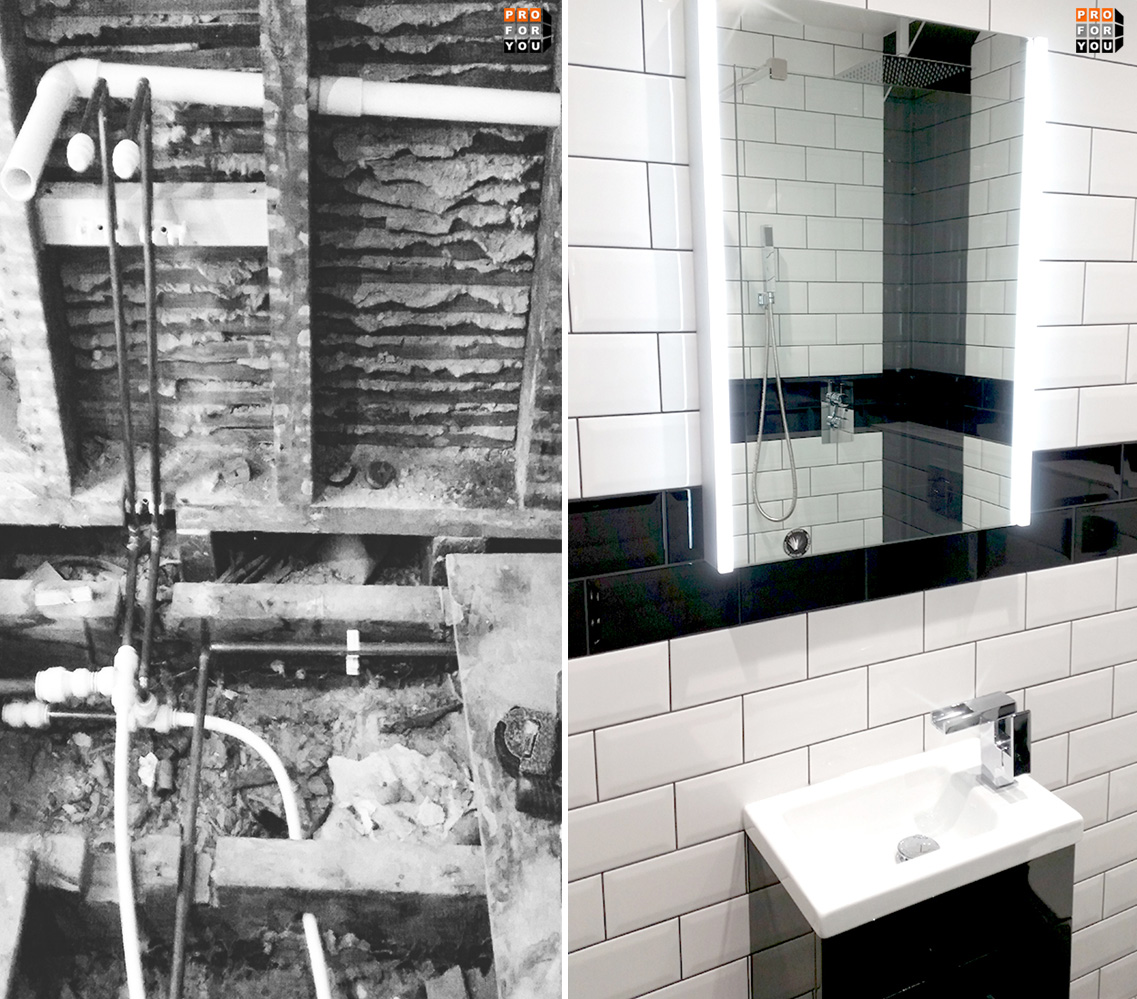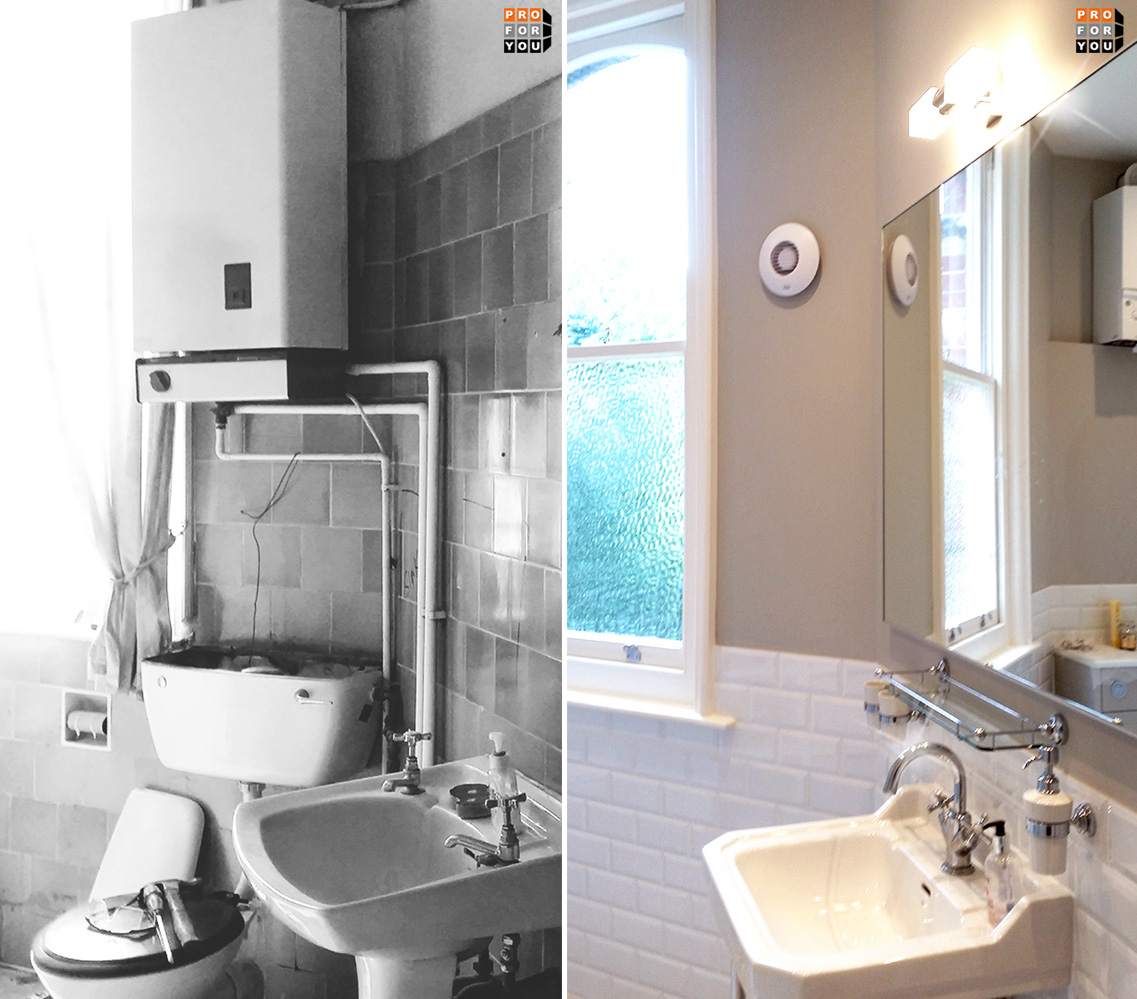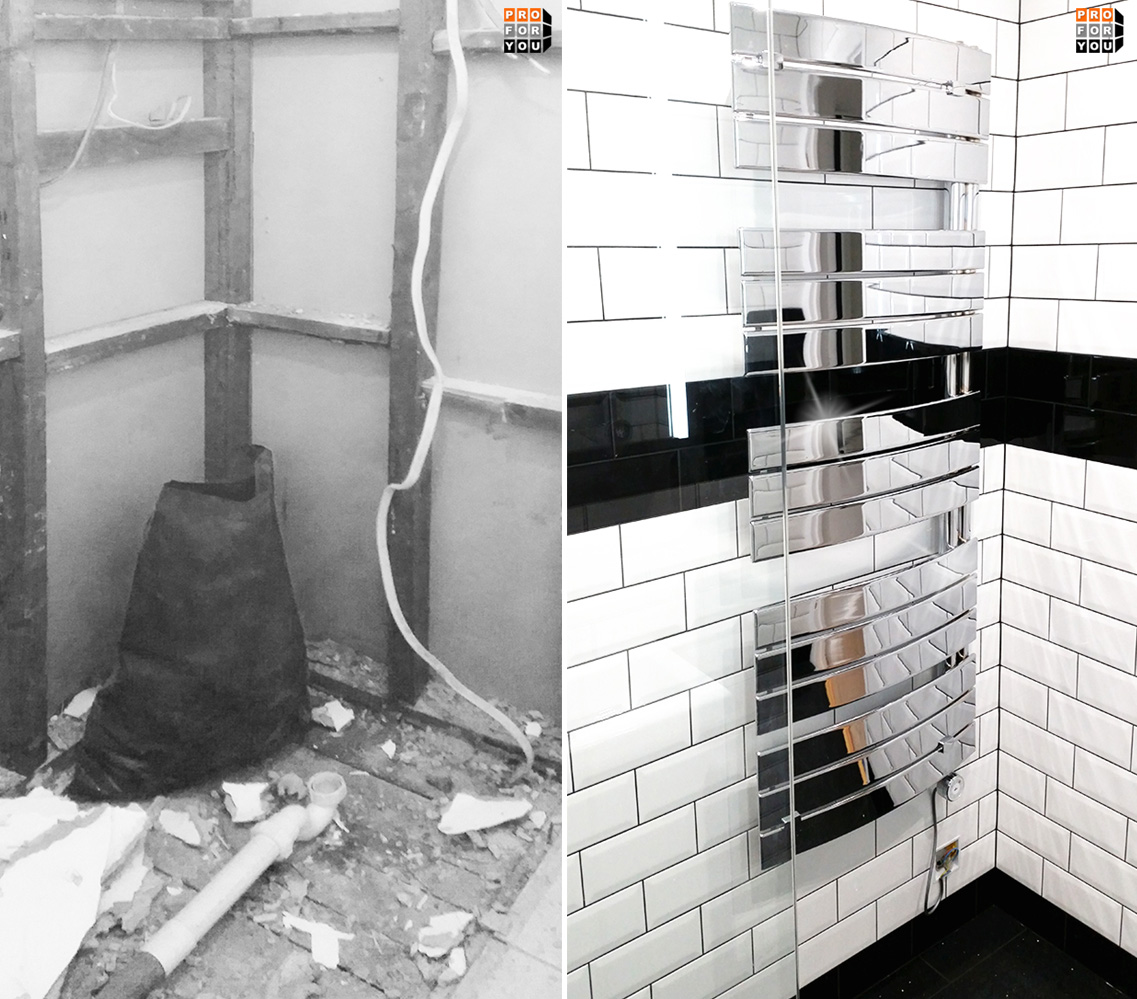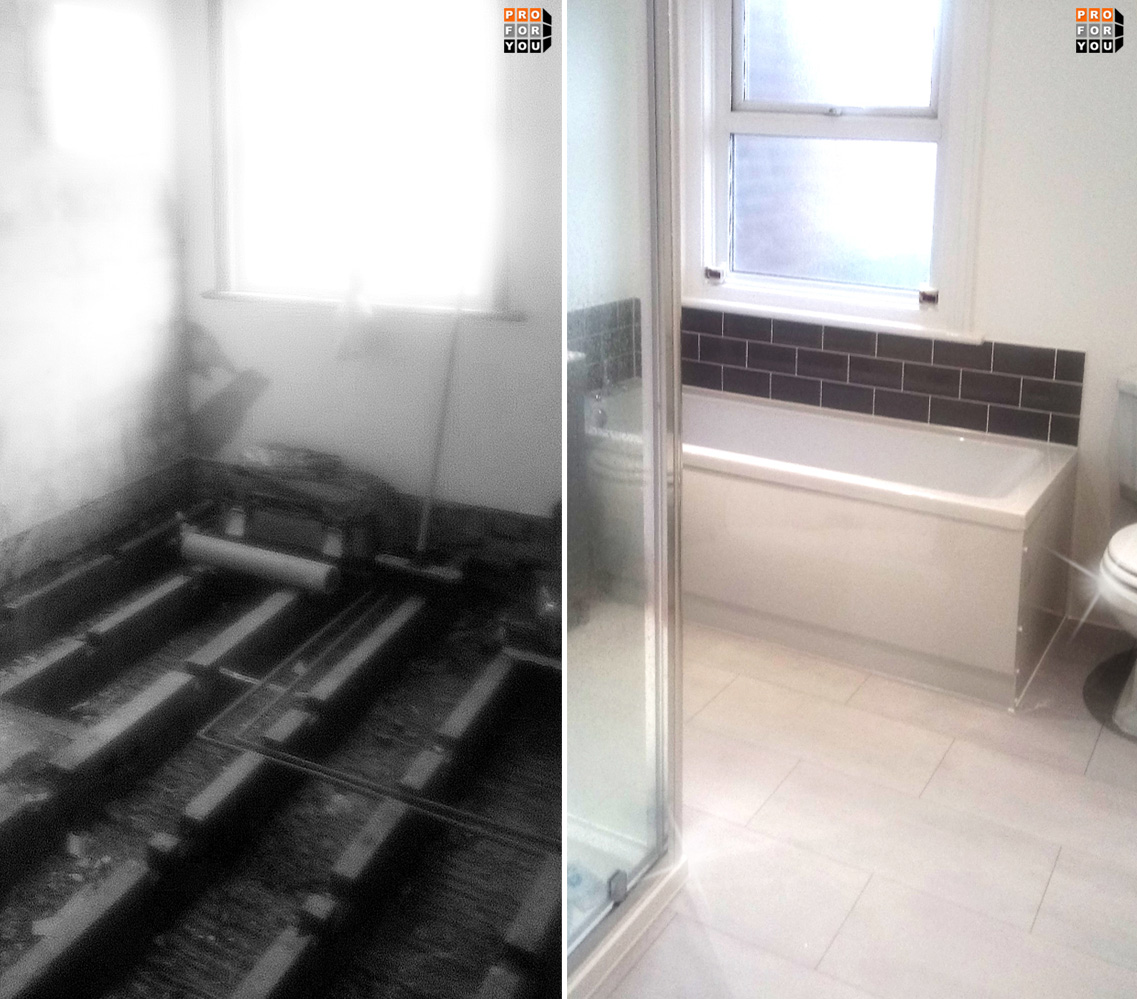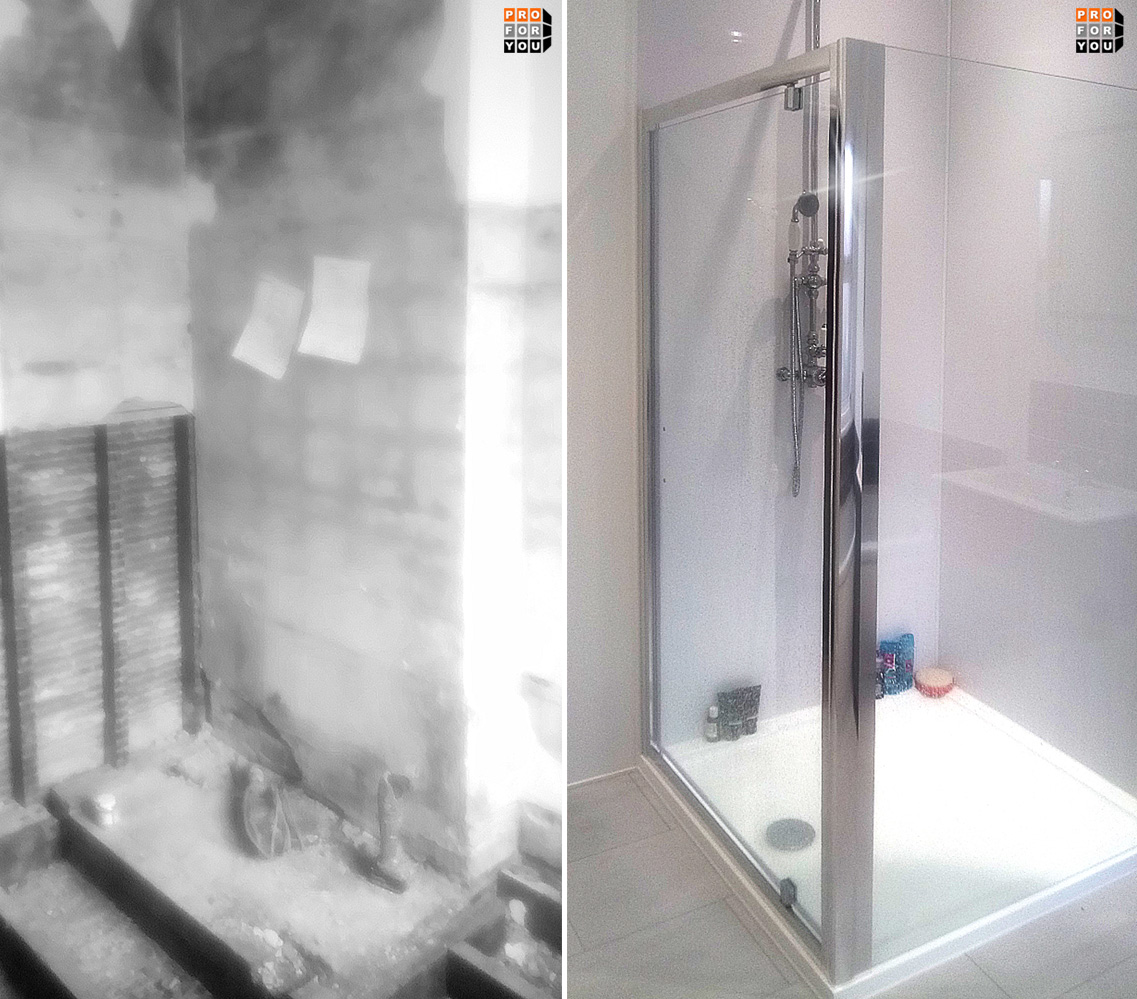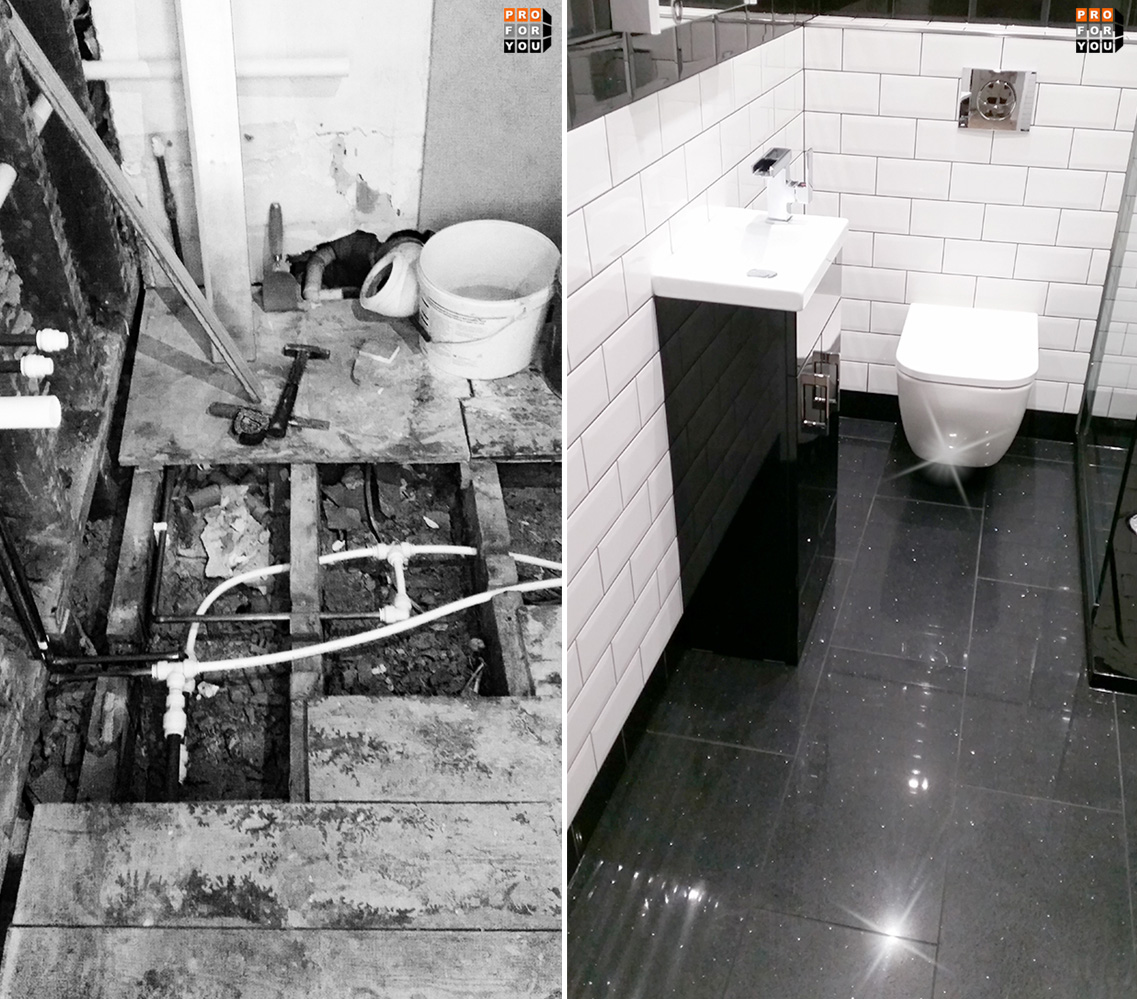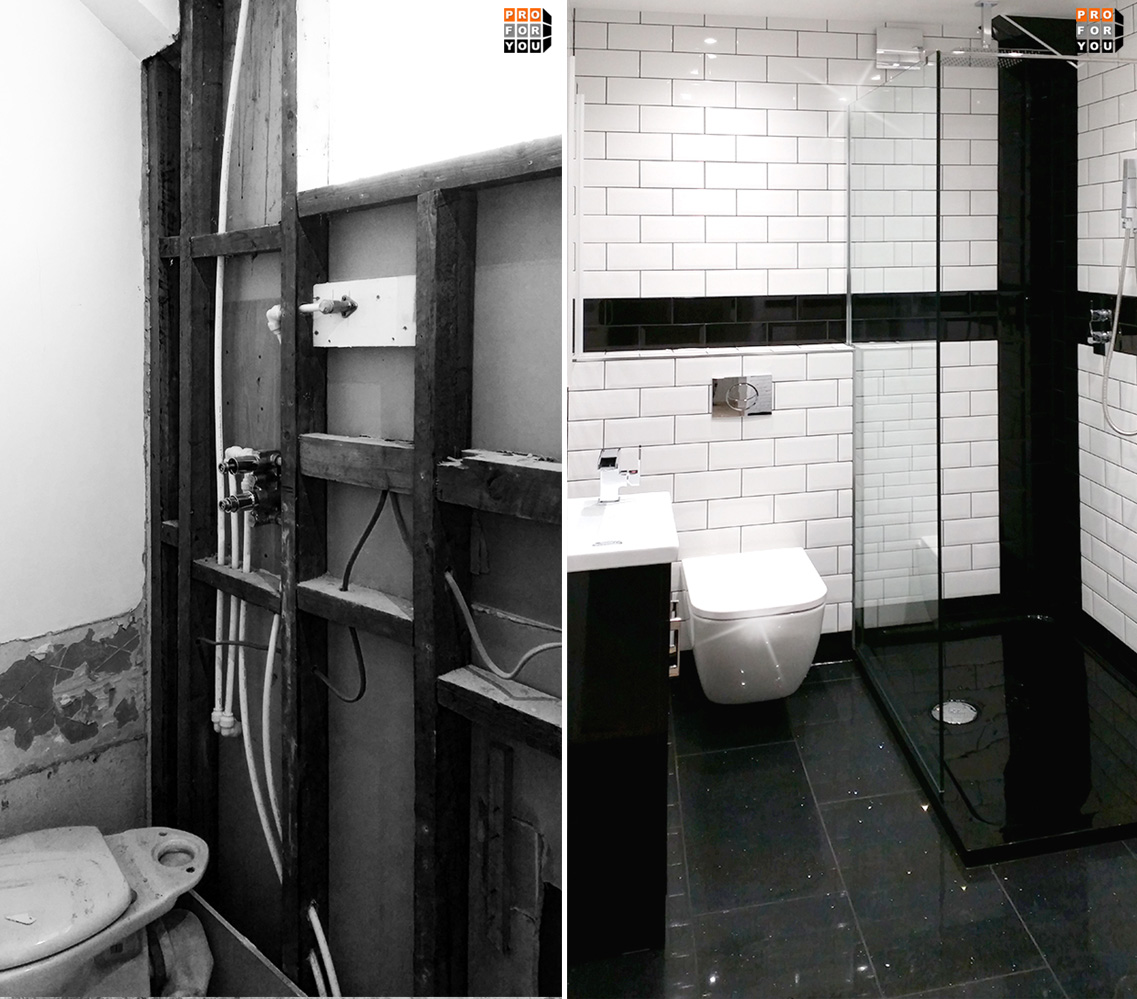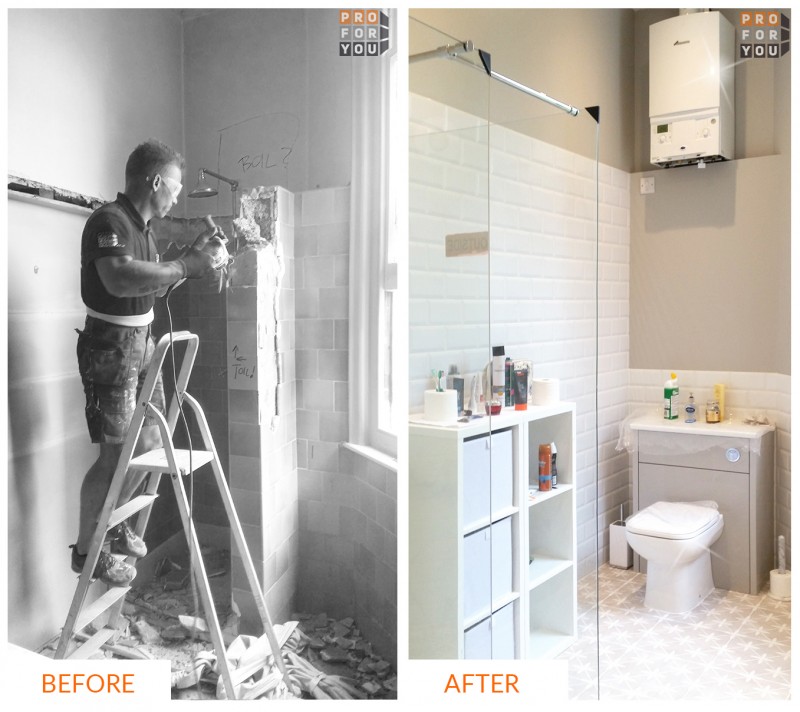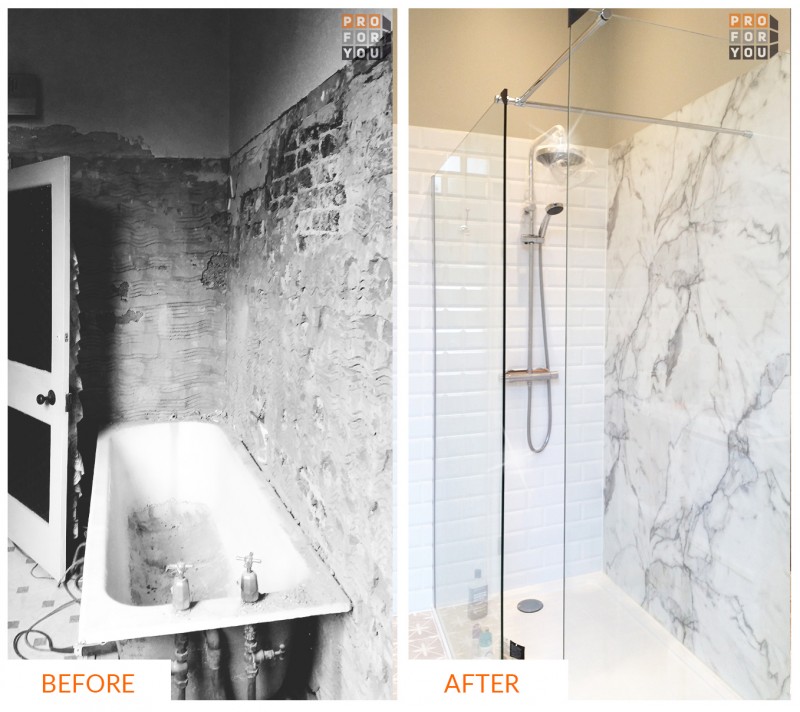 Renovation of bathrooms
Sooner or later, each bathroom will have to be renovated. Every builder knows that there are no eternal devices, and there are no wall tiles that would not lose their original gloss and beauty after a while. Having decided to renovate the bathroom and arrange it again, we must consider the costs of this project before preparing the project or even an approximate sketch defining the scope of work related to it. This is important because the market offers us a lot of different types of appliances, furniture and bathroom accessories, as well as countless varieties of wall and floor tiles. Of course, we can buy all of this at different prices, sometimes with very large spans, which may, depending on what materials for the final bathroom finishing we choose, significantly differentiate the overall cost of renovation. When it comes to the value of labor, it should not significantly differ from one repair company operating in a given area when performing the same activities. Therefore, assuming that the cost of equipment and materials will be decided only by the customer, we will now present the exemplary prices of individual bathroom renovation works, when it comes to the area including Eastbourne and the surrounding area, where our construction company also operates, offering comprehensive renovations apartments and interior finishing.
Bathroom renovation - costs
The final expenditure on comprehensive renovation and finishing of the bathroom interior, apart from the purchase of equipment and materials and the price of the project, obviously depends on the scope of the planned works, because the value of the work depends on it. Below we present the labor costs to be envisaged for bathroom renovation, if the work related to it will be performed by our builders team.
Type of renovation work
Installation of a hanging cabinet, shelf, paper holder, towel rack
Big-bag for rubble
Installation of an inspection door or a ventilation grille
Drilling large holes in glaze
Waterproofing the shower cubicle
Implementation of a tile shower tray
Installation of a washbasin, toilet, bidet
Installation of the shower panel
Installation of a pole or wall battery
Installation of a concealed tap
Connecting the bathtub, shower tray to the sewage system
Connecting the sink to the sewage system
Connection and installation of a WC installation frame
Execution of an electrical point (box, connector)
Installation of the lighting fixture
Installation of sockets (contacts), switches
Installation of the heating mat
Replacing the door with a frame
Dismantling the old water and sewage system
Siliconing or pointing
Fastening corner strips
Installation of electric cables
Cut down old tiles or terracotta
Leveling the substrate for the new covering
Laying tiles or terracotta, including grouting
Laying jointless tiles or mosaic
Installation of the bathtub or shower tray housing
Installation of a suspended ceiling
Execution of water and sewage systems
We mentioned earlier that in the same regions, labor costs for individual contractors may not be significantly differentiated, nevertheless, even if the differences are minor, they are completely real and for many people with limited budget resources, they may be of significant importance, and therefore good choosing the right construction company is as important as choosing the right materials. Our builders offer competitive prices, the unit size of which may be even lower, if our renovation team is entrusted with a comprehensive renovation of the apartment along with the renovation of the bathroom.
We assume that in the bathroom the builders will not change the plumbing or electrical installation, but they will lay, mount, install, make or hang:
Completely new glaze on the walls
New tiles on the floor
Shower cubicle
Toilet bowl
Concealed flush kit
A wash basin
Concealed shower faucet
One-piece basin mixer
New door with a door frame
Suspended ceiling
Two lamps in the ceiling and one above the sink
Two new sockets
Cupboard, paper holder and towel rail.
As a renovation team, we obviously have no influence on the remaining costs, which can be varied. The final value of the bathroom renovation will be the sum of the prices: design, labor, materials, appliances, furniture and accessories.
Builders Eastbourne
ProForYou's team of builders in Eastbourne have all the local contacts to help keep expenses down and adhere to the budget set. We are also used to dealing with Council planning requirements so we will ensure that all necessary permits and building inspections are taken care of for you.